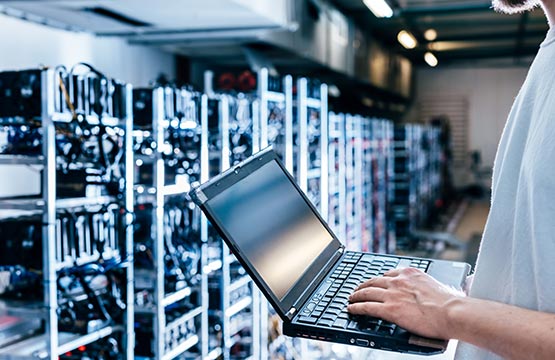 Managed I.T.
Elevate your I.T. support with a one-stop technical partner. Wasatch I.T. offers remote and on-site technical support, proactive network monitoring, strategic planning, vendor management and assistance with a technical third-party.
LEARN MORE
Remote I.T. Helpdesk
With a wait time averaging under eight seconds, our in-house Helpdesk team is ready to assist your team with all technical needs.
LEARN MORE
On-Site Support
Friendly technicians available to provide on-site support for your computer, server and network needs.
LEARN MORE
Network Services
Maintenance, setup and upgrades of all aspects of your network including switches, firewall, routers, servers, storage, VPN, desktops, VoIP phones, Internet, laptops and printers.
LEARN MORE
Cloud Services
Maintenance and setup of cloud computing platforms including AWS, Azure, Microsoft 365, Google Workspace and more.
LEARN MORE
Data Backup
Setup, monitoring and recovery of your critical data through reliable, image based, geo-redundant data backups.
LEARN MORE
Hardware and Software
Procurement of over 500,000 products from over 500 manufacturers. If you have a hardware or software need, just ask.
LEARN MORE
Managed Compliance
Assistance in creating, evaluating, recommending and training on compliance frameworks specific to your company.
LEARN MORE
We'd Love To Hear From You
Ready to partner with Wasatch I.T. or learn more about how we can help your business? Give us a call, send us an email or fill out the form below. Someone will be in touch shortly.
"*" indicates required fields