Your One-Stop I.T. Resource
Never again wonder which technical resource to call. With Wasatch I.T.'s Managed Services, we stand as your I.T. department for all technical related needs. Whether remote or on-site support, projects through our Advanced Services Team or working with a third-party, our customers have a single resource for their technical needs.
We'd Love To Hear From You
Ready to partner with Wasatch I.T. or learn more about how we can help your business? Give us a call, send us an email or fill out the form below. Someone will be in touch shortly.
"*" indicates required fields
OnSite Technical Support
On-Site technical support is available anytime in our service area. Currently, our service area is Utah's Wasatch Front; Southern Utah: including St. George and Cedar City; Mesquite, Nevada; and Boise, Idaho. Scheduled on-site support is available across the country for an additional fee through our own team or through our national network of partners. Managed Services include on-site support as necessary. For larger customers, we schedule technicians to be staffed at your company site. For an additional fee, smaller customers can still take advantage of scheduled on-site support as well.
LEARN MORE
Remote Technical Support
With a wait time averaging under six seconds, our in-house Helpdesk team is ready to assist with all technical needs. As the starting point for technical support, our Helpdesk is able to resolve the majority of issues virtually. Whether you have offices across the country or world, or are traveling, your technical team is available to assist.
LEARN MORE
I.T. Consulting
Strategic planning and budgeting that aligns with your business strategy. Assistance evaluating technology, solution design, organizational policy/processes and best practices. These meetings are held upon initial onboarding, regularly thereafter, and are available at any time our customers need assistance.
LEARN MORE
Troubleshooting and Repair
Troubleshooting and repair of hardware, operating systems, peripherals, applications, viruses and other related issues. Technicians trained in Windows, Linux, SQL and Mac based desktops, laptops, servers and network devices. Onsite technical support in service areas. Remote support included across the globe.
LEARN MORE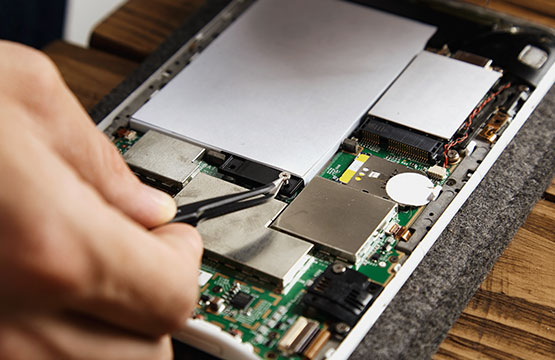 Vendor Management
Management and coordination with third party technology vendors including printer, phone and Internet services as well as various warrantied software and industry specific applications.
LEARN MORE
Network Monitoring
Proactive monitoring of the health of the network, servers, email, desktop and laptops to minimize downtime, increase response times and design and deploy improvements.
LEARN MORE
Security and Training
Analyze the computing experience and data accessible on the network and server to optimize and recommend improvements. Training and educating users on cyber security threats and best practices.
LEARN MORE
Data Backups
Disasters strike. Having reliable, image-based, geo-redundant backup software and monitoring is a necessary first step towards disaster recovery. Wasatch I.T. managed backup services include setup, monitoring, and if necessary, data recovery. Whether it is a natural disaster like an earthquake, flood, tornado, etc., equipment failure due to age or sheer malfunction or ever-increasing cyber-attacks, ransomware, phishing, sleep better knowing your valuable data is backed up.
LEARN MORE
Hardware and Software Procurement
Technology is constantly changing. Our technicians will work with you to determine the best hardware and software for your business needs. The Wasatch I.T. team serves as your procurement team. From consulting and recommending the best solutions to procuring, implementing, configuring and support – we take that off your plate so you can focus on running your company. Offering over 500,000 products from over 500 manufacturers, if you have a hardware of software need, just ask!
LEARN MORE
Cloud Services
Hosting, migrating and managing virtual servers and desktops. Design, build, migrate and manage virtual servers hosted on Microsoft Azure, Amazon Web Services (AWS), etc. Cloud computing provides your team with a safe way to access files and programs from anywhere they have an internet connection. As a Microsoft and Google partner, Wasatch I.T. also can manage your Microsoft 365 and Google Workspace accounts for your users. Wasatch I.T. is proud to be the first company in Microsoft's CSP program and currently manages over 5,000 Microsoft accounts.
LEARN MORE
Special Projects
If you need work done outside of Managed Services, our customers get access to our Advanced Services Team. This team consults, scopes and implements various special projects that may arise outside of Managed Services. Examples include Microsoft 365 migrations, office moves, new server builds, cloud server migrations, large scale upgrades, etc.
LEARN MORE